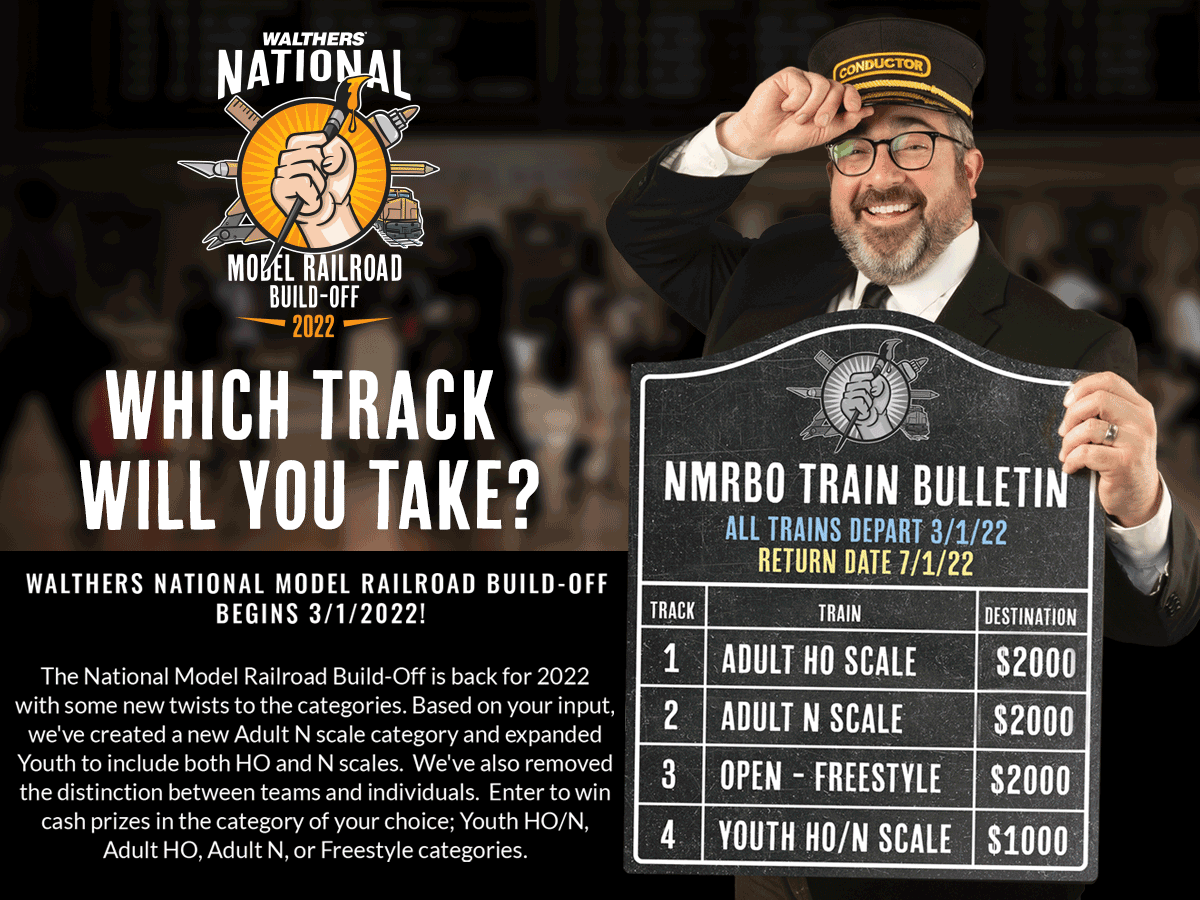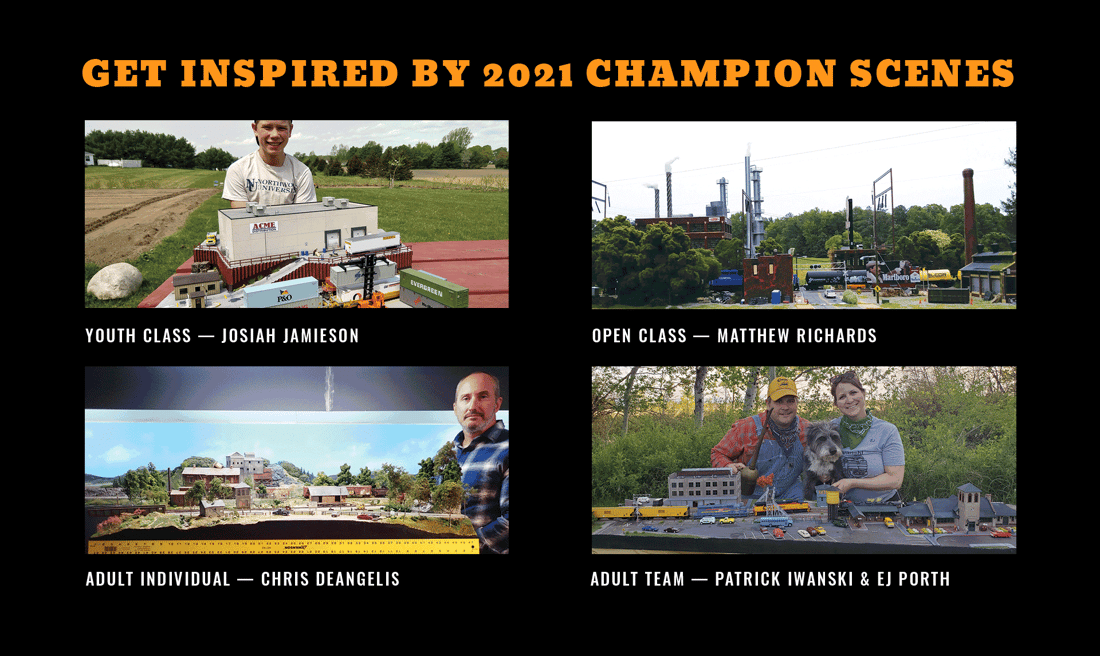 All entries will be judged on their skill,
creativity and alignment to the competition rules.
Each category has its own requirements,
be sure to read the full list of rules and regulations.
• Backdrops are not required
• A facia is not required
• Base guidelines are found within the rules

Entrants under the age of 18 must submit signed approval from parent of guardian. Minor Consent Form.

*Not open to residents of MD, ND, or CO due to state legal laws regulating contests.
Entries must be submitted via online form at walthers.com/nmrbo22. Form will be available after April 1, 2022.

Each entry must include:
• The more photos the better!
- Photo(s) with the inclusion of a tape measure alongside width and length to indicate size.
- Several photos of final entry from different angles; top down, front, L-side and R-side. Optional - detail shots help the judges see the quality of your work.
- Individual or team photo with finished entry.
• Completed entry form including Name, address, email, phone.
• Consent form if under 18 years of age