Welcome to Chooch - now from Walthers
Wm. K. Walthers, Inc. is proud to announce that we have purchased Chooch Enterprises and that Chooch is now a member of the Walthers family of products!

The product line has found a great home with Walthers; as a significant distributor of the Chooch line, Walthers is uniquely poised to take on ownership of the portfolio and put the energy of the Walthers brand behind it bringing these exceptional products forward. Walthers will continue to market and sell all of your favorite Chooch products accessible right here! Here you will find Chooch product pages, how-to videos, and FAQ's to address any product or customer question you may have. You are always welcome to contact one of our customer service reps by calling 1 (800) 4-TRAINS.

The Easiest Way to order your Chooch product along with your other Walthers favorites.
All in one place. Enjoy Walthers superior customer service and shipping support.

How-to-videos and product support
Enjoy detailed instructional videos providing step-by-step direction to ensure a successful project.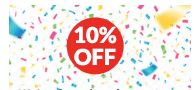 We're throwing the party but you get the gifts!
Help us celebrate! When you purchase any Chooch in-stock item between Oct. 15 and Dec. 1st. Receive a 10% discount on Chooch branded merchandise. Enter code CHOOCH10 at check out.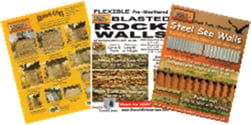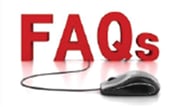 Product Catalogs
For now you can access Chooch catalogs from our library. Note the information will be accurate however the mailing address and phone number will not. You must contact Walthers at 1 (800) 4-TRAINS for questions related to product, delivery or customer service.
Got a question related to product availability? How to use the product or perhaps what to do about order placed before the move to Walthers? Our FAQ section answers many commonly asked questions. If you still need help, please contact our customer service team and they will be happy to assist you 1 (800) 4-TRAINS.